← Back
Dish of January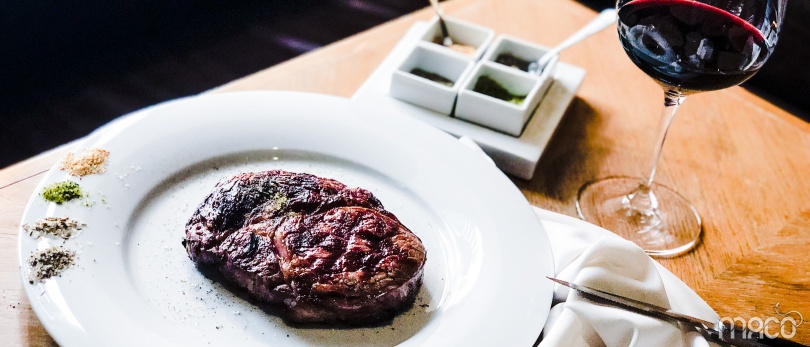 Meat restaurant is considered the owner of the widest collection of steaks from different parts of the world.
A special attention of our guests this month was received by Rib eye steak of the Black Angus breed from Argentina.

In addition to the breed, the most important feature for choosing a "dream-steak" is its' fattening.
It is customary to distinguish two types of fattening - cereals and herbs. Depending on fattening, meat has differences not only in taste but also in composition. The grain fattening steak is greasy, tender and soft, and the herbal one is more fibrous, but it has its own unique aroma which combined with the taste of meat, reveals itself as a wine from the most valuable collection.
Under the leadership of the real masters of this craft, the famous furnace Josper turns every steak into an exquisite masterpiece of meat cuisine. It is only worth touching the piece and it will immediately show you all its juiciness.