The "MEAT" restaurant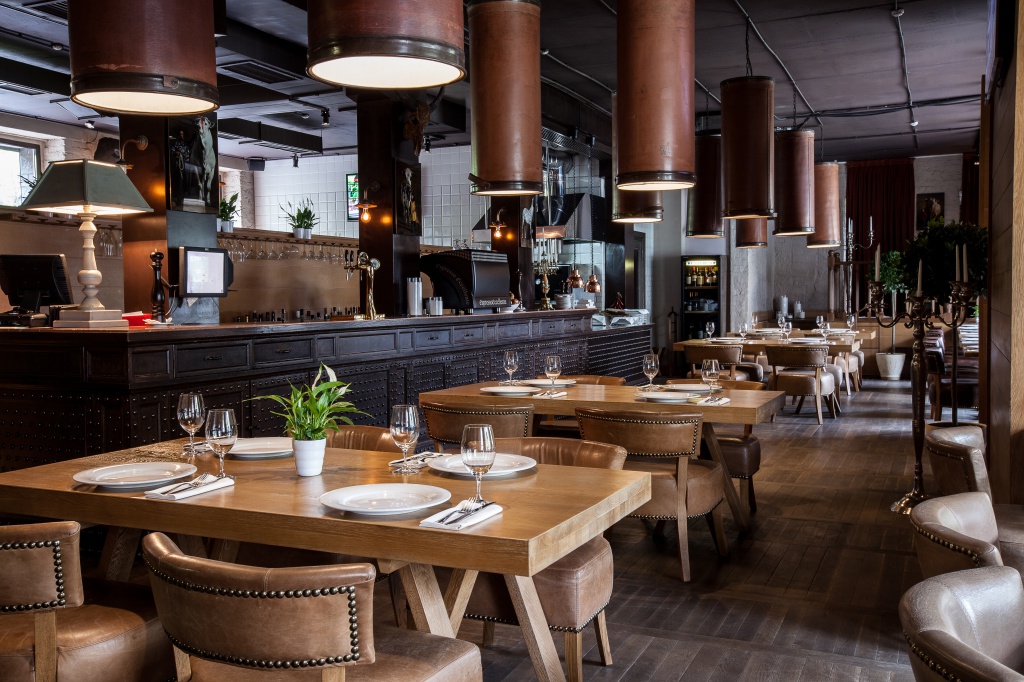 "MEAT", the European cuisine restaurant, opened its doors in the summer of 2011. Without a doubt, it can be counted among the most refined and presentable restaurants of the city. A cozy interior design in warm coffee tones creates a unique aesthetic comfort. The steak house menu presents signature dishes, the ingredients for which come from different countries and meet the highest international standards.
Looking for a place eat in Moscow? You will find real gastronomic adventure at our restaurant. Thanks to the skill of the chef and consistent produce quality, familiar European dishes acquire a unique harmony and delicate flavors. Venison carpaccio with sea buckthorn, oregano and cilantro, trafilati with meat ragout, Porterhouse steak, buffalo burrata with roasted tomatoes - the names speak for themselves. Visitors can contemplate the cooking process, which occurs in the center of the Main hall in a Josper oven. Although the basis of a European restaurant's menu are meat dishes created from the best grades of grass- and grain-fed beef, the seafood buffet is not overlooked. King crab or the Spanish octopus will surprise you with an excellent serving and unforgettable taste. The declared menu is well matched by the wine list, which impresses with its diversity and flavor selection.
The steak restaurant is ideal for family dinners and romantic evening meetings, as well as business negotiations in a relaxed atmosphere. This is supported by the impeccable politeness of the staff, the subtle nuances of high European cuisine and the intelligent atmosphere of the establishment, complemented by a harmoniously matched soundtrack.
The meat restaurant will pleasantly amaze you with convenient location and friendly unobtrusive furnishings in the best traditions of European hospitality. As a nice addition, you can use Wi-Fi, and child seats are provided for the youngest guests.
The steak restaurant greatly values its reputation.