On the one side of the T-bone there is sirloin meat with a bright, rich flavor, on the other — delicate meat of the middle part of the tenderloin.
In the MEAT restaurant this steak is made from juicy Black Angus grass-fed beef.
The degree of doneness should be no more than medium, and mind that doneness of the tenderloin will always be a little more than the sirloin part.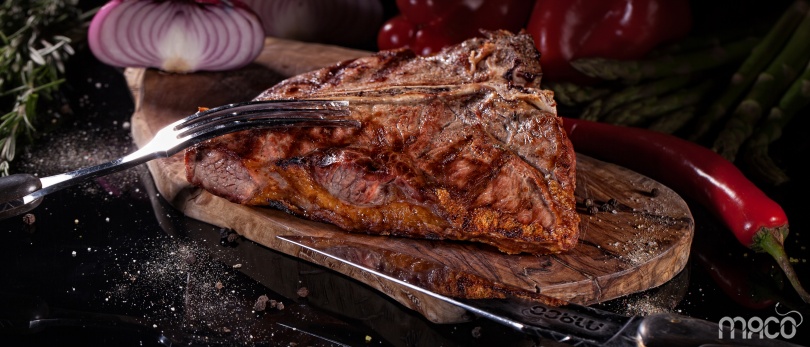 Oxtail soup is the best dish to happily survive the frosts.
We serve all the ingredients separately: hot rich broth, tender beef, spices and lots of aromatic herbs — dill, parsley, and basil.
Thus, every guest creates the soup with a special character: bold and spicy, like they love it in Spain, heavy and slow in the English manner or light one — for those who know their limits even in winter.
← Новости за 2015 год