← Back
Dish of July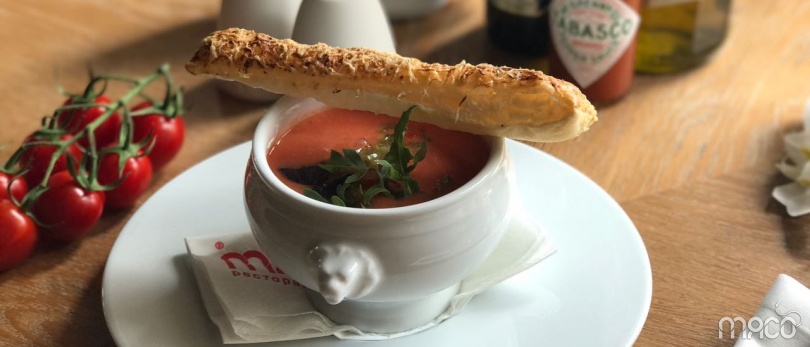 The best choice for the middle of summer is a cold gazpacho soup. This Spanish dish passed from poor people's food to royal treats through the centuries.

At the beginning of this journey, there were no tomatoes in the soup, but today gazpacho cannot be imagined without these vegetables. In our gazpacho we use a few of their varieties: pink tomatoes, concasse tomatoes, confit tomatoes.
There are a lot of recipes for gazpacho. Ingredients can be different. Here you can try this popular soup with finely chopped cucumber and celery and tiger shrimps. Decorated with rucola and basil.

We work for you in the usual mode. Reserve a table in the "Reserve" section of the web or by phone +7 (499) 709-80-67 and +7 (499) 195-13-58.