← Back
3 May 2019
Choosing a steak is a very difficult task.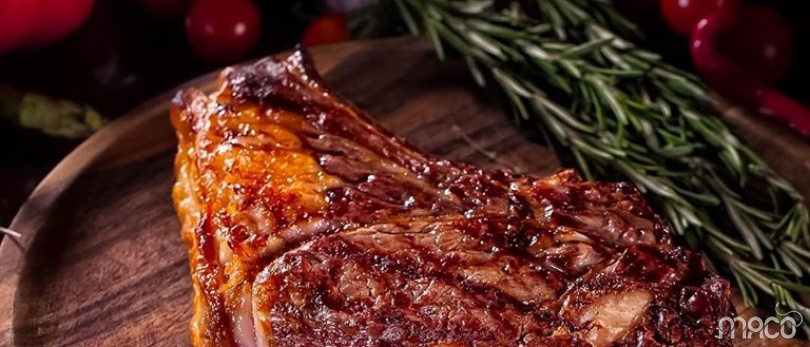 Choosing a steak is a very difficult task.
Choosing a steak is a difficult task. Bean or grass feeding? On bone or filet? Black Angus or Hereford? Rare or Medium?
If you are just starting your journey in studying the intricacies of meat dishes, then you definitely have a look at the page you need.
So, without starting a long discussion, in a couple of words we will tell you about the differences between grain and grass-fed feeding.
1. Bean. The bulls are kept mostly in a limited area. The diet includes barley, wheat, corn, so the bull quickly gaining the right mass, getting the very marbling. The meat is juicy, tender, with high energy value.
2. The grass. Bulls are kept on open pastures and their main diet is meadow grass and hay. The meat in this case is more dense, with minimal marbling (since the bull moved a lot), but brighter in taste and less caloric than grain.
You can reserve a table in the restaurant "MEAT" on the website restmeat.ru or by phone +7 (499) 709-80-67.