← Back
21 November 2018
Banquet in the restaurant "Meat"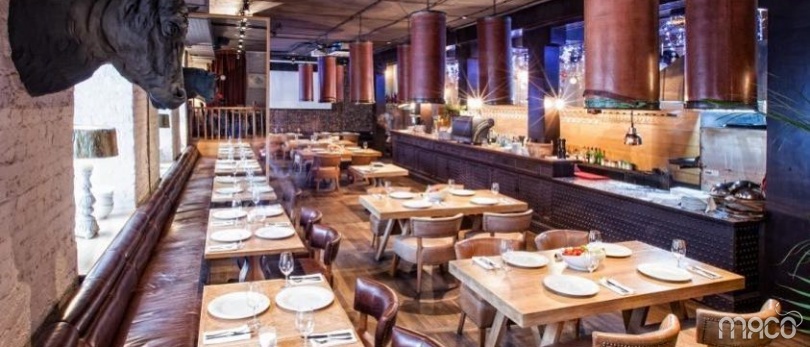 In the restaurant "Meat" you can hold not only tet-a-tet dinner or dine in a small company of friends and colleagues, but also organize a banquet on the occasion of a holiday or corporate party.
"Meat" offers you two floors, three halls (isolated for 20 guests and two semi-isolated halls for 40 and 50 guests respectively), extensive enoteca and live music played on classical instruments.

Book a table for the desired date in a suitable restaurant hall "MEAT": main, upper or VIP. You are welcome to reserve it in the special section "Reserve" of the website or by phone +7 (499) 709-80-67 and +7 (499) 195-13-58.