← Back
30 September 2018
Pasta al dente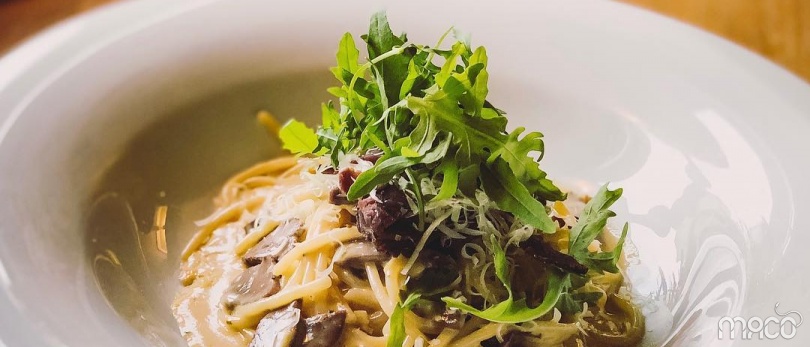 Pasta al dente with incredibly tasty and fragrant venison - and you will feel this autumn in all its glory! Our novelty is a dietary dish that will be appreciated by those who focus not only on the bright taste of the dish.
Venison is a unique composition of meat, in which cholesterol and fats are practically absent.
Enjoy the taste and energize with the Russian North!

Book a table for the desired date in a suitable restaurant hall "MEAT": main, upper or VIP. You are welcome to reserve it in the special section "Reserve" of the website or by phone +7 (499) 709-80-67 and +7 (499) 195-13-58.