← Back
5 March 2017
8th of March in Restaurant "MEAT"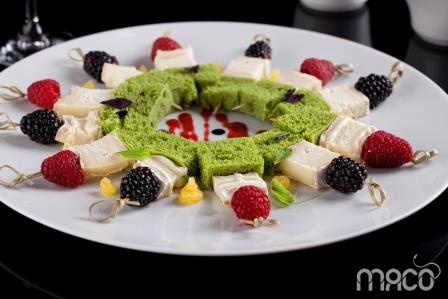 The team of restaurant "Meat" congratulates its gueasts with a wonderful spring holiday - International Women Day.
Thank you for being with us. Thank you for having you in our company. We love,cherish and respect you.

We did our best in preparation for the holiday. Cooled champaigne, first class steaks, elite cheeses, tart red wine and amazing desserts from the chef wait for the date.This is not all, our chef cool Aleksander Bishik suggests to start the festive dinner from berry canape with Brie cheese on herbal sponge cake. Appetizers will be served complimentary to all guests. And our ladies will receive a complimentary glass of champaigne. Let it be a memorable holiday!