← Back
Dish of May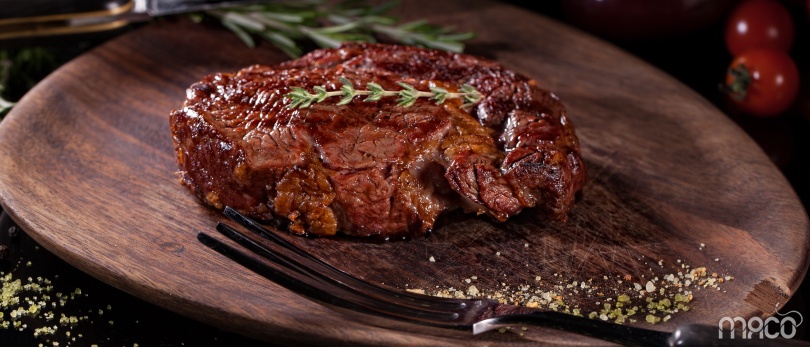 Argentinean Ribeye Steak Rack of Black Angus Grain Feeding 
Our restaurant features the best Ribeyes from around the world. Among them is the Argentinean Black Angus steak of the grain feeding. Juicy meat is skillfully cooked by our chefs on the Josper wood stove and became a bestseller among restaurant guests. 
Do you know what the name of this steak comes from? Translated from English, the first part of the word is an edge and the second is an eye. It's very simple: the cut is made from shoulder blade and outwardly the piece resembles the eye. But the most interesting is not this at all, but that amazing taste of a properly cooked steak. The bottom line is that a thin layer of fat passes from above and from below flavoring the whole piece. Appetizing layers melt during the preparation of meat so the steak has such a juicy taste and rich flavor. 
You can appreciate the taste of the premium steak at the restaurant MEAT. A delicious aperitif will awaken taste buds and quality wine will become an ideal guide throughout the meal. You can book a table by phone +7 (499) 709-80-67 and +7 (499) 195-13-58 or in the corresponding section of the website.