← Back
Dish of February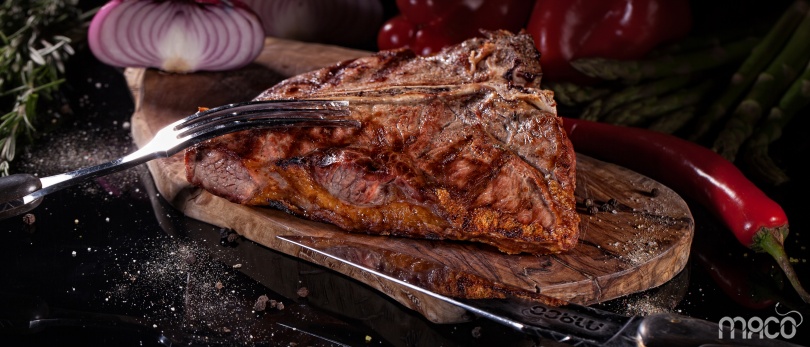 On the one side of the T-bone there is sirloin meat with a bright, rich flavor, on the other — delicate meat of the middle part of the tenderloin.
In the MEAT restaurant this steak is made from juicy Black Angus grass-fed beef.
The degree of doneness should be no more than medium, and mind that doneness of the tenderloin will always be a little more than the sirloin part.